Being prepared is the key to acing your interview and boosting your chances of being hired. Keeping in mind these two main objectives of any interview can help you to focus your prep time:
For the interviewer:

They need to decide on hiring you for the position they are seeking to fill. They might ask about your work history, prior experience, educational background and training but the interview also allows them to get a brief taste of who you are–your motivation, attitude, and personality–in an attempt to determine whether you'll fit into their company's environment.

For the candidate or job seeker:

Your objective is to satisfy the prospective employer's requirements as well as to learn some central facts about the company you hope to join. Regardless of your first impressions, the goal should be to obtain a job offer. Whether you decide for or against the position is unimportant during the interview––your main goal is to get that offer.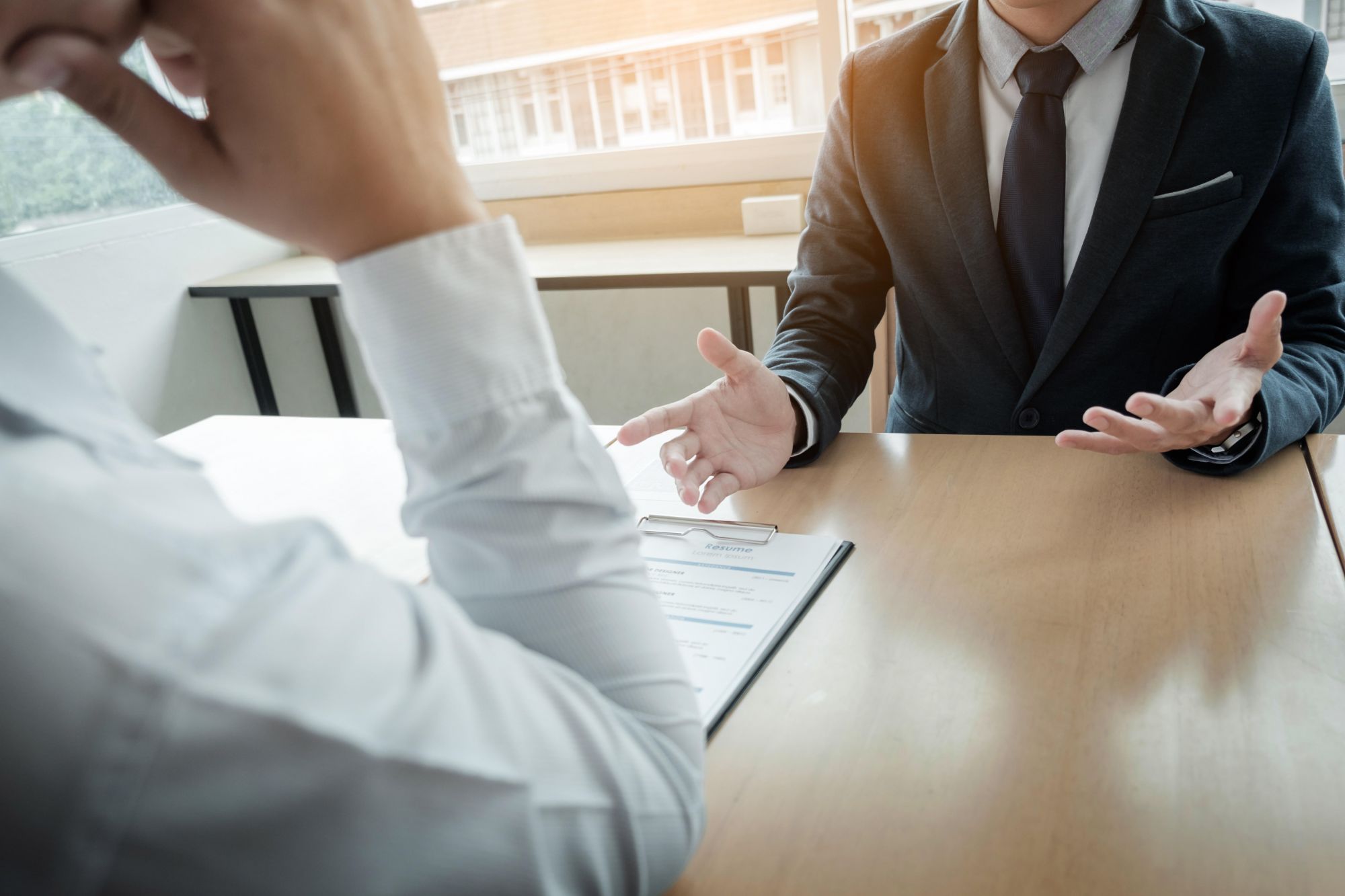 During normal times, during a pandemic, and going forward in what will likely be a hybrid future, employer requirements can shift. But some core expectations will remain. Here are our best tips and pointers to make the most of your interview:
Arrive on time.

This holds true for every kind of interview.

Be prepared.

Do your research and know some key points about the company, along with keeping brief notes on hand. Preparation also means that you've tested your internet connection, reviewed proper use of the internet platform being used, and you may have even staged test meetings with family and friends. Disconnect other devices that could threaten a solid connection or cause distractions.

Greet the interviewer.

Whether in person, with a firm handshake, or a confident "hello" over an internet platform, your introduction matters. Use the person's name and/or title when appropriate. Maintain eye contact, smile, and aim for a generally friendly demeanor and body language.

Keep It Professional:

No matter the job you always want to dress and speak in a way that shows a high level of respect for the company, the interviewer, and yourself. Avoid any negative, degrading, or vulgar comments and allow the interviewer to be the first to mention benefits and compensation. Always thank the interviewer for the opportunity and for their time.

Be an active participant.

Ask questions and be involved when possible, neither dominating the conversation nor conveying an overly shy demeanor. The interviewer only has a brief chance to learn more about you, so try not to deliver obviously memorized or rehearsed replies. Demonstrate your excitement and eagerness for the job, and don't be afraid to express your interest in the position.
When interviewing in person, visual and social cues are easier to pick up on. So if there are unavoidable technical difficulties or if you start to talk over each other accidentally on your virtual interview, keep things light and cut yourself and your interviewer some slack. Taking a balanced approach can help to illustrate your adaptability, sense of humor, and your willingness to be a team player. Here are a few more virtual interview recommendations:
Choose an Appropriate Setting:

Assess your backdrop for simplicity and your location for distractions like people, pets, background noise and echoes.

Pay Attention to Camera Placement:

Too far away and uncomfortably close can both cause friction, so aim for keeping four to six feet between you and your camera lens, ensuring that it is situated slightly above eye level to capture you at your best angle.

Keep Your Focus:

Eye contact conveys confidence and honesty, but when you're speaking to someone virtually, "eye contact" actually means looking at the camera lens. Use sticky notes to remind yourself.

Explain, Don't Defend:

In light of the pandemic, be ready to calmly explain any gaps of employment or reasons for leaving past positions. Focus on your positive efforts in the meantime and keep a positive tone.
Digging Deeper
These days, pandemic-related questions can also slip into the conversation. Questions like "How are you adjusting?" or "How did the pandemic affect your career goals?" can be a genuine inquiry, but they can also be used to identify key traits that interviewers are looking for––adaptability, readiness to learn, resilience, self-motivation, and the ability to work under pressure. This is a prime opportunity to employ the STAR interview method by laying out these four steps:
S

ituation: how a circumstance changed

T

ask at hand: challenges you needed to overcome

A

ction taken: what you did to make the situation work

R

esult: how your actions led to a favorable outcome
Staying focused on the message can help you to convey the right information in any interview. Remember that as an interviewee you have rights too! Don't hold back if an interviewer invites your questions. Consider including points like these:
What safety measures will be in place to ensure that employees are protected?

How did the company adjust to working during the pandemic?

What can you tell me about the company's workplace culture?

What is your sick leave policy in the event that I or a family member become ill?
If you take time to prepare and put our seasoned advice into practice, your efforts will be noticed. For more personalized help or to inquire about current open positions in your field, get in touch with our team. We are ready to help you advance your career and reach your professional goals.