When you're searching for the right employee to fill an open position–be it temporary or permanent–it can be tricky and time-consuming to narrow down choices and properly vet candidates. Leveraging the skills of a staffing agency is a smart way to effectively and efficiently sift through available talent. Here are a few more targeted tips.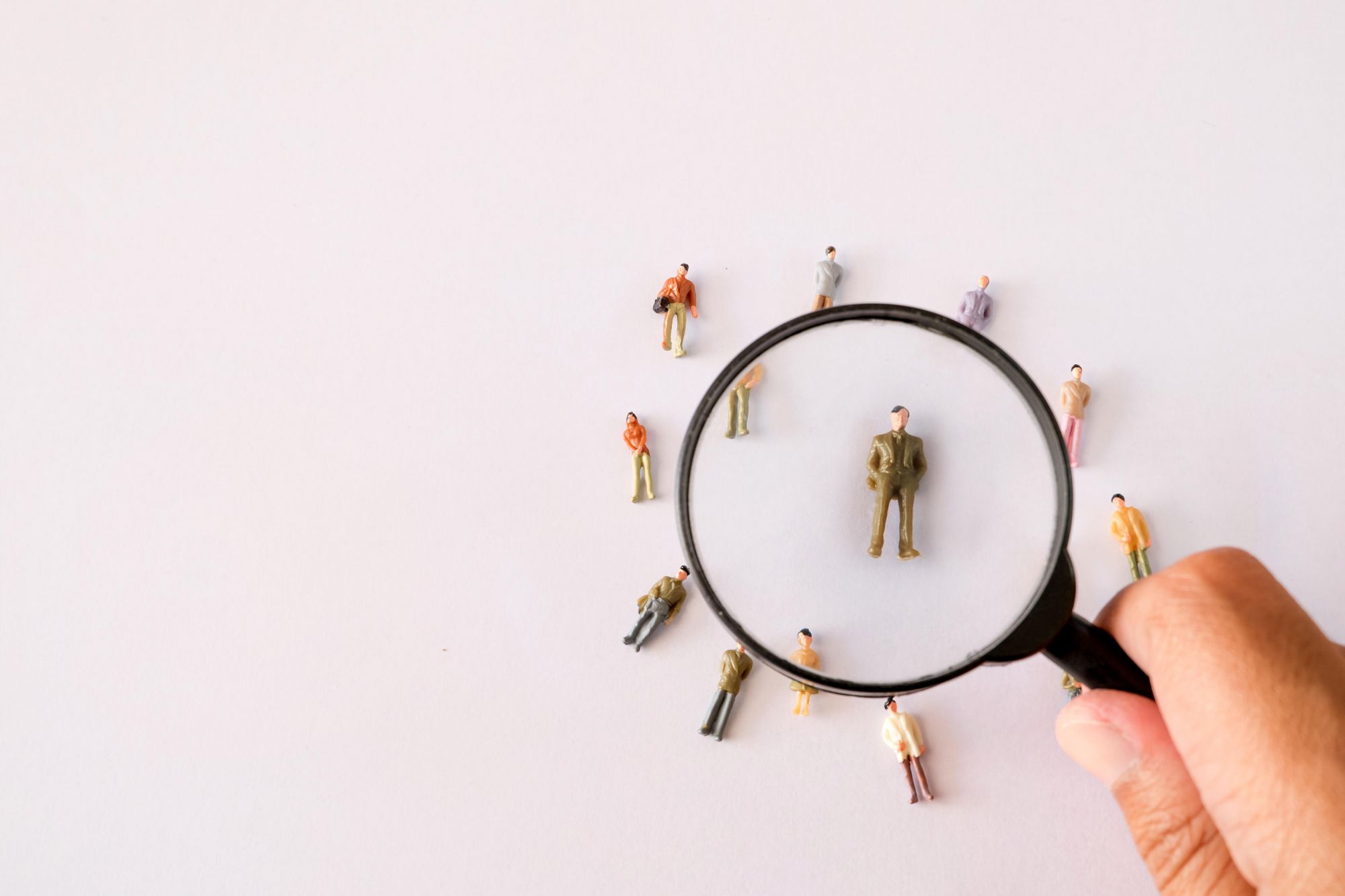 Frequent Searching
Job seekers' situations change from day to day. Someone who had a job yesterday might need new employment tomorrow. Highly skilled candidates are submitting resumes regularly, so as an employer, you need to be searching for ideal candidates just as often. Talented professionals are out there, but it can take a little extra effort and consistency to track them down. All this said, it's easy to get overwhelmed when reviewing resumes, so it's important to do several scans through the content and focus in on a few key data points:
Look for clues to personality in the cover letter

Check for grammar and spelling proficiency

Focus in on keywords and skills relevant to the position

Compare candidates' skills to needed qualifications

Pay attention to work history and duration
You can't hire everyone, so only the very best candidates should make it to a subsequent review. Hang on to the best resumes, whether for this position or for future needs.
What To Look For In a Candidate
Your industry changes from day to day, and the specific skill sets that candidates need could shift with updates to standards or technology. It's impossible to predict what a candidate will need to look like over the next six or twelve months. That said, there are some key traits that are always valuable and will accentuate otherwise textbook qualifications. As work and business change, you want candidates that will be able to move with new tides.
Here are some top qualities to look for in potential candidates during the interview process:
Adaptable:

this could mean taking on new roles, thinking outside the box, and generally evolving with your workplace

Perceptive:

a candidate should be able to generate original and thoughtful questions and comments, which can predict their ability to problem-solve

Curious:

embracing uncertainty and newness will enable a candidate to better generate and implement new ideas

Observant:

candidates who take a big picture view can identify patterns and trends and help to streamline operations

Cooperative:

while candidates should be able to self-direct, they should also be comfortable with collaboration

Enthusiastic:

positive energy can generate creativity and help your team to be more productive

Humble:

a candidate who is ready to accept fault for mistakes and view them as a learning opportunity is invaluable

Engaged:

taking joy in the learning process and having distinct personal interests highlights a candidate's passion for mastering new things
It's rare that one single candidate will check every single qualification box, and any candidate will experience a learning curve when entering a new position. But if they demonstrate the above qualities, they will likely be a good addition to your team, come what may. How can you determine if a candidate displays some of the above characteristics? Well-thought out questions or hypothetical work scenarios are a start.
Where can you find candidates that meet both your professional and personal criteria? Realistically, there is talent everywhere. Keep an eye out for individuals you meet in your business and daily life who could compliment your workforce. But if you're currently caught up in running your business and need a helping hand, the answer isn't far.
Take Advantage of A Better Way to Search
If you're currently trying to execute a talent search and just can't nail down how to find the right employee, it could be that your search technique could use a few tweaks. That's where a staffing agency could step in to help. A team of experienced recruiters and account managers can determine if your job post is truly delivering your intended message to potential candidates.
It could be that, due to open positions in your company, staff is stretched thin and perhaps doesn't have the necessary tools and resources to find the right employee. Whatever the case may be, with skilled recruiters on your team, you can open up a wider stream of opportunities while still narrowing down your selections to only the best candidates available.
Focus On Specific Industry Needs
There are plenty of sites out there that can connect job seekers with potential employers. But if your company needs qualified candidates for jobs in the office and administration, engineering, manufacturing, and information technology fields, your best bet of finding the right employee is narrowing the search using an organization that specializes in connecting employers and employees in these areas. When you work with a staffing company that focuses on a few, select industries, finding the right employee is just that much more streamlined of a process.
Target Your Employee Search with TSC
How to find the right employee? Working with a team of skilled recruiters and account managers to bridge the gap between employers and job candidates is a great first step. It can take a significant amount of time and resources to recruit the talent you're looking for to fill key positions. Instead of overtaxing yourself and your team, rely on TSC Ohio's professionals to locate the right employee for your open positions. We are inspired by your success, and dedicated to providing Northeast Ohio companies with innovative staffing solutions that fill real-world needs.
Our world may be high-tech, but businesses still grow and thrive because of skilled people. Whether you're in need of temp-to-hire, temporary, or direct hire candidates, we can help! Get in touch with our team today to get started on the path to finding the right employees for your current job openings.