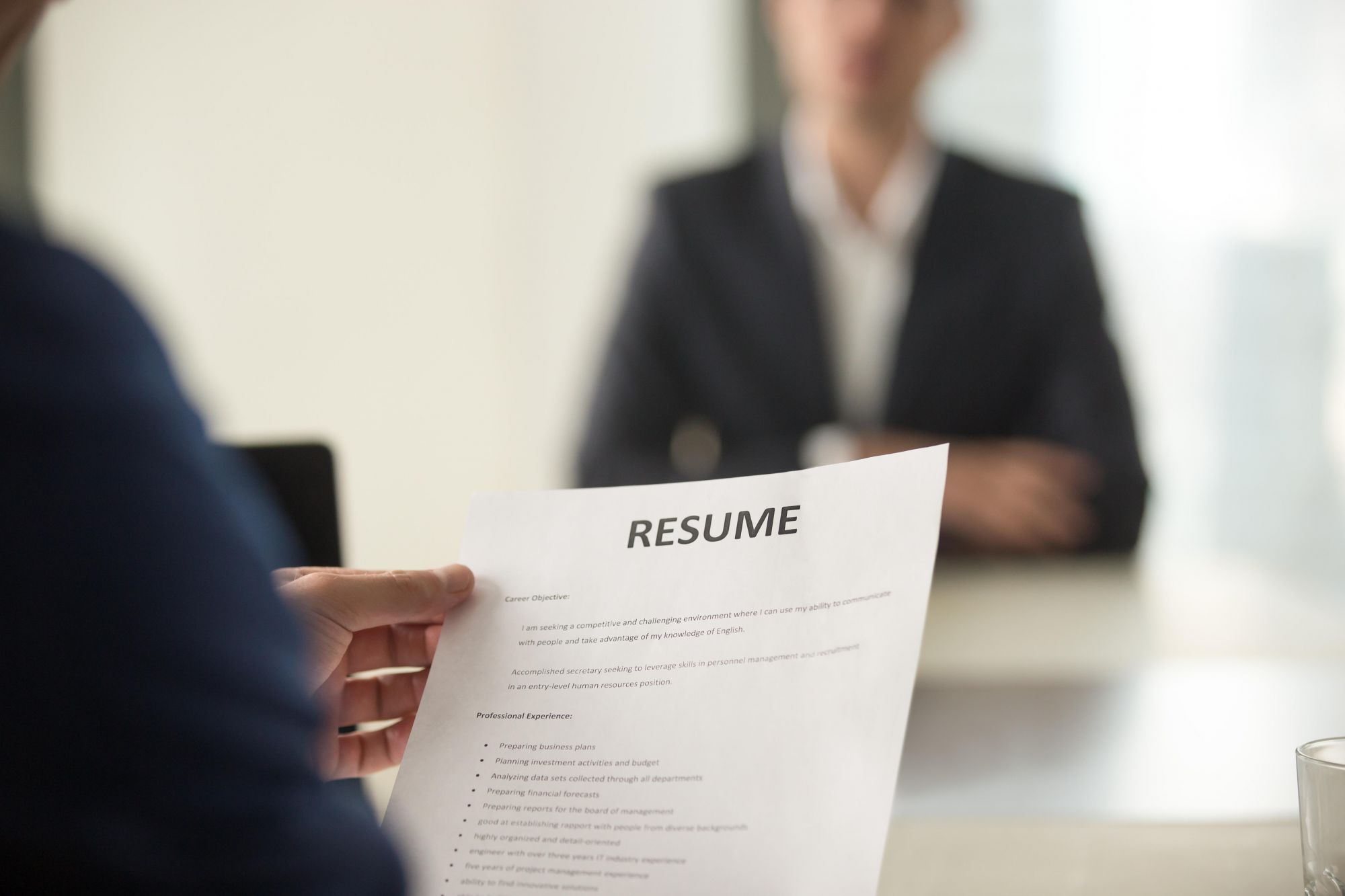 First impressions are important when it comes to an effective resume. Just as important though is good organization and thorough information. What you choose to include in your resume shouldn't be overly cluttered, hard to read, or littered with grammatical or spelling errors. It's also important to know that hiring managers often scan for key words and phrases, and want to see clearly delineated sections. There are plenty of rules out there about resume writing, but arguably the most important rule is to include the details that will help you to land the job you want.
Here are some vital things to include:
Resume Summary / Objective: Directly after your contact information, this section begins your resume. An objective is generally one or two sentences and focuses on how your skills and experience relate to the job description. If you opt for a summary statement, it can be up to three sentences and acts as a way to highlight your most valuable skills and best achievements. While the rest of the resume contains this information, summarizing it all from the start helps the hiring manager to quickly assess your qualifications.
Employment History: Previous work experience is best listed in reverse chronological order, and details to include are the name and location of the business, dates employed, skills developed and/or used, along with notable accomplishments, awards, and responsibilities. Make note of promotions if applicable, as this shows your drive and willingness to learn and take on new roles. If you've been in the workforce a while, you might be selective and focus on positions that are relevant to the job you're applying for. Listing five positions that span 10-15 years is a good rule of thumb.
Jobs that aren't relevant but helped you build important skills can be referenced in other sections of your resume, including your summary and additional skills list. If you held similar positions at several companies over a period of time, you can instead categorize those jobs by type, grouping them together for efficiency and to highlight the skills and experience gained. Use action verbs and mirror what the hiring manager is looking for when referencing tasks and lessons learned at previous jobs.
Education: If you are recently graduated, then your education history should include both postsecondary and secondary education. If you've been out of school for a while, then just higher education should be mentioned. Continuing education as part of a previous position, along with graduate programs will also be important to include. Awards and achievements are optional, but can be included here also.
This section is typically handled in a reverse-chronological order, with years listed along with focus of study and GPA. In general, a GPA below 3.0 may not be valuable to include, and it's not likely that you'll be asked about it much after the first couple of years after graduating. If your years of education were far in the past, years attended need not be included if you worry that it could lead to ageism.
Certifications: As part of your training and education, you may have earned various certifications in specific areas of focus or in related areas. These are all valuable additions to your resume and can illustrate your qualifications and readiness to learn.
Skills: When it comes to how to list skills on a resume, a lot depends on the organizational style you choose. In general, you want to be sure that the skills you include are directly or indirectly related to the position you're applying for. Skills examples could include proficiency in various computer programs, the ability to manage a team, or technical writing. If you have no work experience to speak of, including more of your skills and tailoring those mentioned to the position you're seeking can be helpful. The number of skills you include generally will depend on years of experience and your field.
References: Generally referring to previous employers or managers, the references section is a way to show that others will vouch for your skills, abilities, and work ethic. Include individuals who can speak to how you've applied your skills in the workplace, and always verify that potential references are ok with being included in your list.
Volunteer Experience: This section helps potential employers see that you are enthusiastic and ready to help, wherever you're needed. It also highlights potential sidebar skills that could be helpful in your new role. Include the names of the organizations or groups you worked with. And if you don't have volunteering or community-related experience, just leave this section out.
Internship: This section displays your ambition and interests, and shows that you already have valuable experience in a work environment. Even if the nature of your internship isn't completely relevant to the position you are seeking, it shows that you know how to be an employee.
Skills Examples: Things to Avoid
When you're deciding which technical skills to put on your resume, it's not helpful to list things that are totally unrelated to the position you're applying for. And while soft skills are important for your resume, they shouldn't dominate your skill list, unless the position you're applying for requires them. Personal skills examples could include good communication skills, interpersonal skills, and active listening, among others.
When you're ready to start looking for that next job, Technical Search Consultants is ready to help–get in touch today or submit your resume online!